Gardeners, for me they are an alien bunch but there are a fair few in my family and as such, over the years, I've managed to find a few gifting gems.
I feel like presents are all the better if they are things people would love to own but would never buy for themselves. That's how I feel that copper gardening tools fit into the gardening tool world (a world in which I have zero experience). Implementations makes some beautiful, good quality copper gardening tools.
Do they also like cycling? This bike planter means they can take a little bit of the garden with them where ever they go.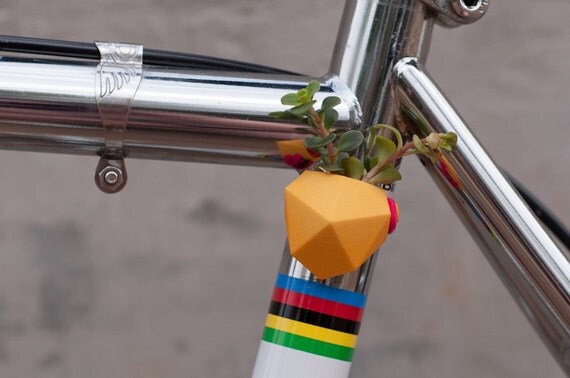 Don't like cycling? They make necklaces as well!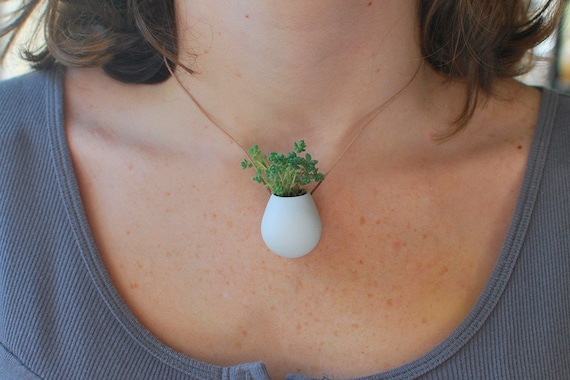 What about a fun planter? Not on the High Street has this gem, along with many other fun ideas.
Gardener's hands often need a bit of TLC after a day in the garden (I hear). Crabtree & Evelyn have got you covered with a whole selection of gardener's lotions and potions.
Every gardener needs an enamel mug, one that won't break when knocked over leaving sharp pieces of pottery in the ground. How about this mug, it can help them identify their winged garden companions whilst they busy the day away outdoors. I noticed Waterstones also have a nice selection of garden themed mugs in store.
I have already mentioned Ruby Robin Boutique in my awkward friend's gift guide but these beautiful pieces definitely deserve a second mention here. Perfect for a garden and outdoors enthusiast, their nature capsules make the most stunning jewellery.
I love stationery and writing lists, the thought of specific hobby related journals is something I get a bit too excited about. When it comes to being a dedicated gardener (especially if they are a list writer) then I imagine that a garden journal could be very useful indeed. In line with my view that gifts are always better if they are something the recipient wouldn't buy for themselves (which is how I feel about Moleskin note books in general, they are beautiful but I can't quite justify the price to buy it for myself), then a Moleskin gardening journal would make for a special, useful gift.
Are they thrifty and eco-friendly? How about this contraption for making your own little pots out of newspaper, perfect for planting seeds in!
You can't beat personalised gifts and this personalised gardener's necklace from not on the hight street would make any gardening friend/mum/granny/sister's day.